Clear Skin Mask | ماسك تنقية البشرة
Posted by ELAF SHAHID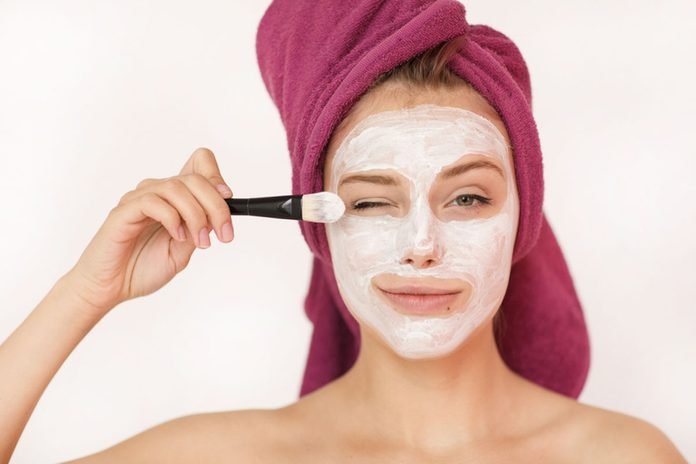 احصلي على بشرة مشرقة لطالما حلمت بها ، مع آخر ماسك قوي. مليء بكل الخيرات ، يزيل هذا الماسك خلايا الجلد الميتة التي تتراكم على الوجه ويجدد بشرتك بمكوناته القوية التي تمنحك بشرة صافية.
 
بعد التطبيق رشي وجهك بماء الورد وضعي مرطب البلاسنتا بلس على جميع أنحاء وجهك ورقبتك لتثبيت جميع فوائد الماسك. 
———
المدة: 15 دقائق 
ملحوظة: مناسب لجميع أنواع البشرة باستثناء البشرة الحساسة أو النشطة المعرضة لحب الشباب
Clear Skin Mask - Day 15
Achieve radiant younger-looking skin you've always wished for, with our last powerful mask. Filled with all the goodness, this mask will remove dead skin cells that accumulate on the face and will regenerate your skin with its powerful ingredients giving you clear skin.  


Ingredients: 
Ginger Powder

Cinnamon

Yogurt

Honey

Cornstarch

Powdered Milk

Rose Water
Steps:
Add a pinch of ginger powder

Add a pinch of cinnamon

Add 1 teaspoon yogurt

Add 1 teaspoon  honey 

Add 1 teaspoon cornstarch 

Add 1 teaspoon powdered milk 

Add 1/4 spoon rose water 

Mix it well

Leave on for 15 mins and wash it off gently

After application spray your face with rose water and apply Afrah Placenta Plus cream moisturizer all over your face & neck to lock all the benefits of this mask. 

Duration: 15mins
Note: Suitable for all skin types except sensitive or active acne-prone skin. Collection 2019 Sale 70% Off Title for image